Y-axis Rotary Attachment for Laser Engraver
May Special Offers

Type

Discount

Coupon Code

MATERIAL PACK

( Auto applied)

ALL Order

5% OFF

TT5

Order 2 PCS (for any product)

6% OFF

OFF06

Order 5 PCS (for any product)

10% OFF

OFF10

Order 10 PCS (for any product)

12% OFF

OFF12

$50 OFF

TS50

$40 OFF

TT50
* Enter the coupon code at checkout;
* One order only applies to one coupon;
* Can't Combine multiple order or product discounts;

customers are viewing this product
How to connect the rotary attachment with the laser engraver?    
How to connect the rotary attachment with the laser engraver?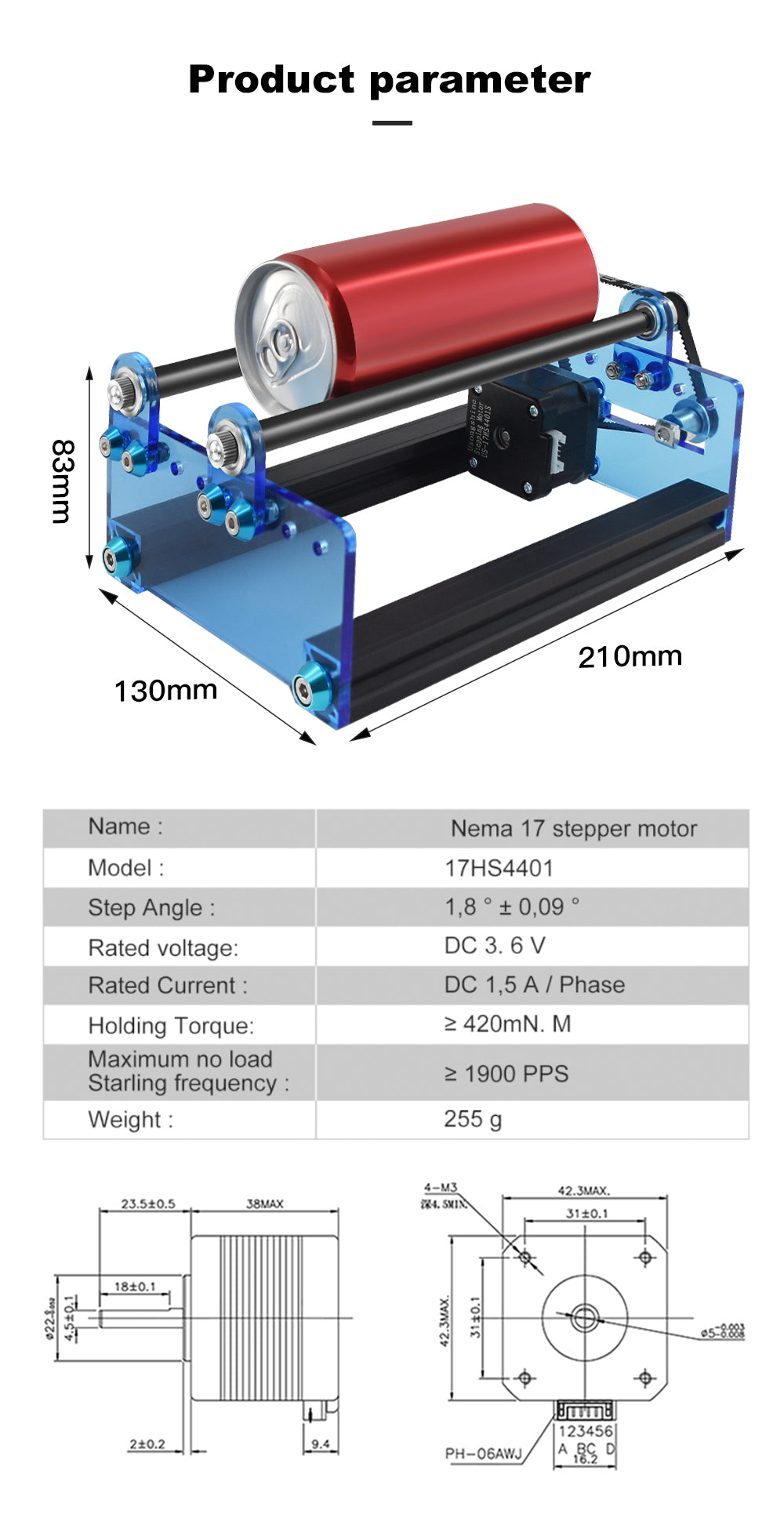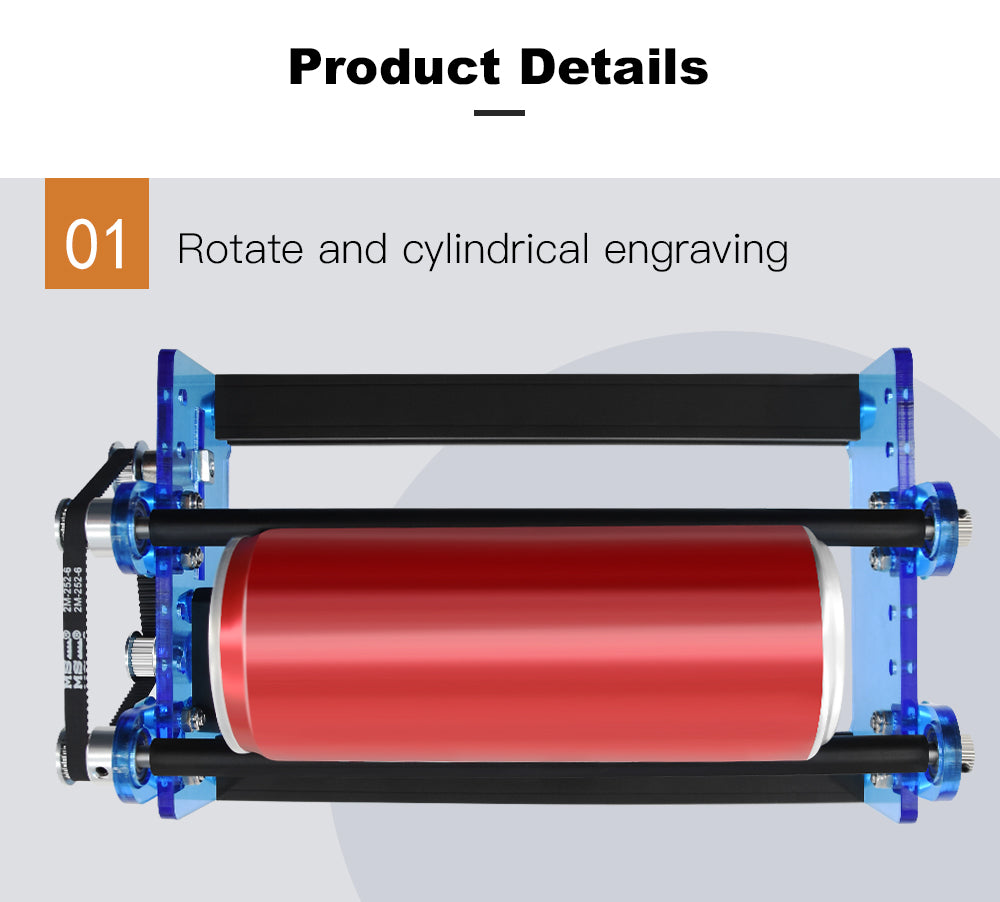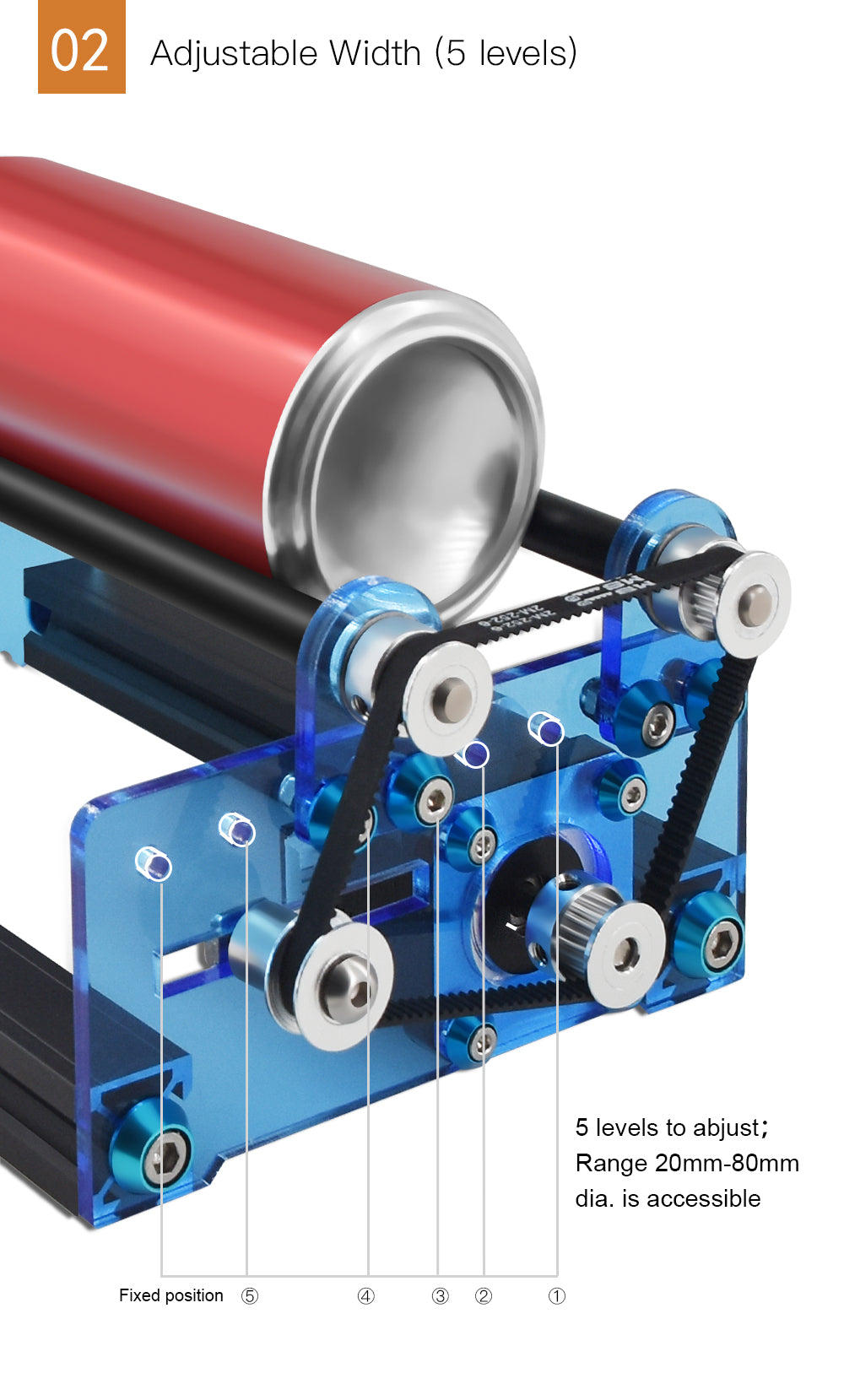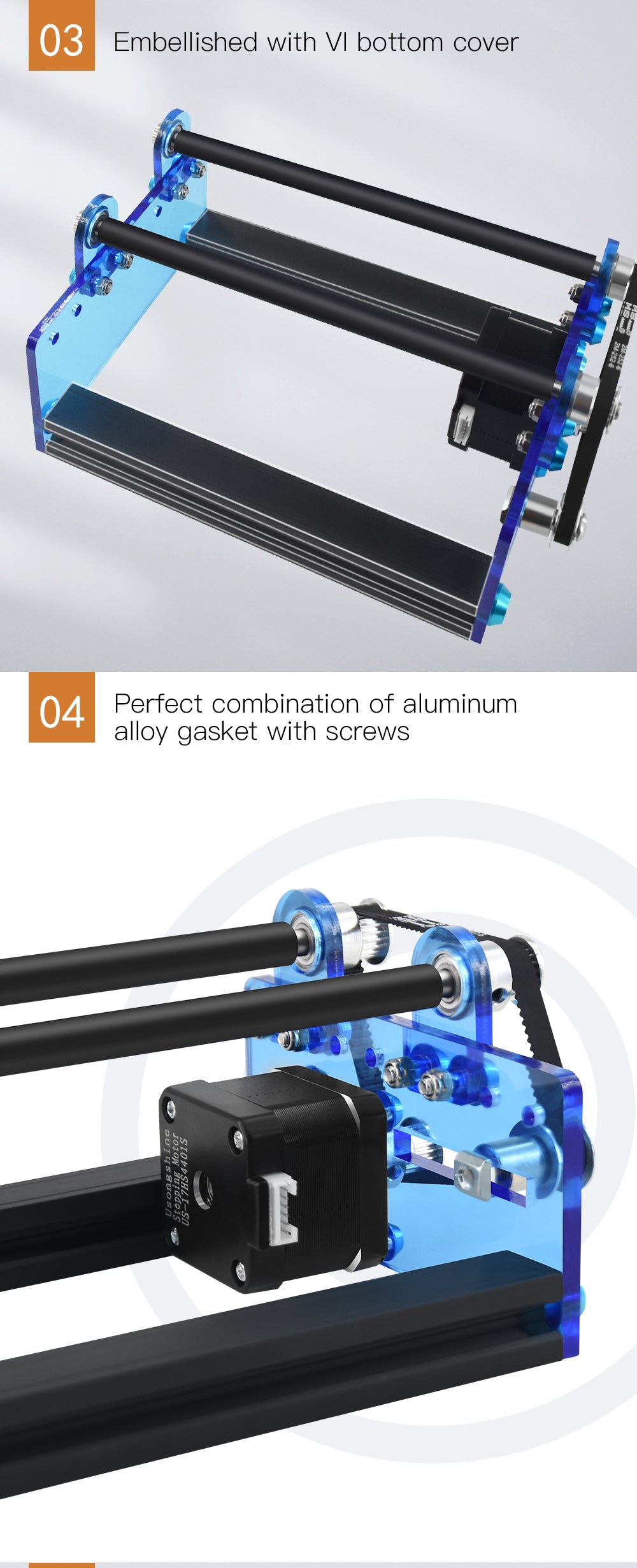 Awesome rotory
Little difficult to put together. Take some time. Finally got it all together but now for the electrical connections I have a question mark on my head but that's okay we'll figure it out.
Just taken delivery
Looks to be well made and went together like a dream, delivery was a little long, can't try it out yet as laser has not arrived, two trees laser but unfortunately purchased through Banggood, still in processing after 3 weeks
Just recived this
Hooked this up and I still have to set it up. It was easy to put together Can't wait to put it to use. great price.
Going great thus far!
Just got the hang of it and love it!
Rotary attachment works fine after small modification
This rotray attachment was part of a special offered TS2 anniversary offer.
It is very useful to engrave cylindrical surfaces, e.g. dringking glasses.
It workes very well with LightBurn, settings in the software are easy to find/understand.
Only one negative thing to mention, it doesn't work out of the box together with my new TS2 laser. The connection cable must be modified (one cable pair must be swaped), but this was also easy to do.
On the checkout page, the following situations will appear:
1. Standard International: This product is not in stock in the local warehouse and will be shipped from China.
2. Local Delivery: The product is in stock in the local warehouse and will be shipped directly from the local warehouse.
3. Economy International: Accessories and other products will be shipped from China.
Shipping from local warehouses
Shipping to
Shipping time
United States of America
United States
3-7 business days

Germany

All countries belonging to the European Union
3-7 business days
French
Italy
Spain
Poland
Czech
Russian Federation
Russian
3-7 business days
Ukraine
Ukraine
3-7 business days
Turkey
Turkey
3-7 business days
Brazil
Brazil
3-7 business days
China
Most countries in the world
7-15 business days
Most spare parts,filaments and accessories will be shipped from China
25-30 business days
Processing time:Within 3 business days
Orders for 3D printers and laser engravers from the following listed countries would be shipped from overseas warehouses without shipping costs and taxes (fees might be collected for remote areas).
All EU countries: Spain, France, Germany, Czech Republic, Poland, Italy, etc.
United States of America
Brazil
Turkey
Russia
Ukraine
Please note: in case your ordered machines are out of stock in overseas warehouses, we would ship goods directly from China. You might need to pay taxes and assist the shipping company with customs clearance.  We would contact you via email in such cases before shipping.
Orders for accessories from all counties are shipped from China and customers might need to bear the shipping costs and tax fees. 
How to install rotary attachment for laser engravers?
Your cart is currently empty.
Shipping
Taxes and shipping fee will be calculated at checkout