【$50 OFF | Code: TS50】TwoTrees TS2-20W Laser Engraver -US/EU Direct Ship
May Special Offers

Type

Discount

Coupon Code

MATERIAL PACK

( Auto applied)

ALL Order

5% OFF

TT5

Order 2 PCS (for any product)

6% OFF

OFF06

Order 5 PCS (for any product)

10% OFF

OFF10

Order 10 PCS (for any product)

12% OFF

OFF12

$50 OFF

TS50

$40 OFF

TT50
* Enter the coupon code at checkout;
* One order only applies to one coupon;
* Can't Combine multiple order or product discounts;

customers are viewing this product
🚚Free shipping to US & EU (designated countries) in 3~7 business days.
🚚Machine and accessories will be shipped separately.
✅12-month Warranty, 24/7 Customer Service
TwoTrees TS2 20W Laser Engraver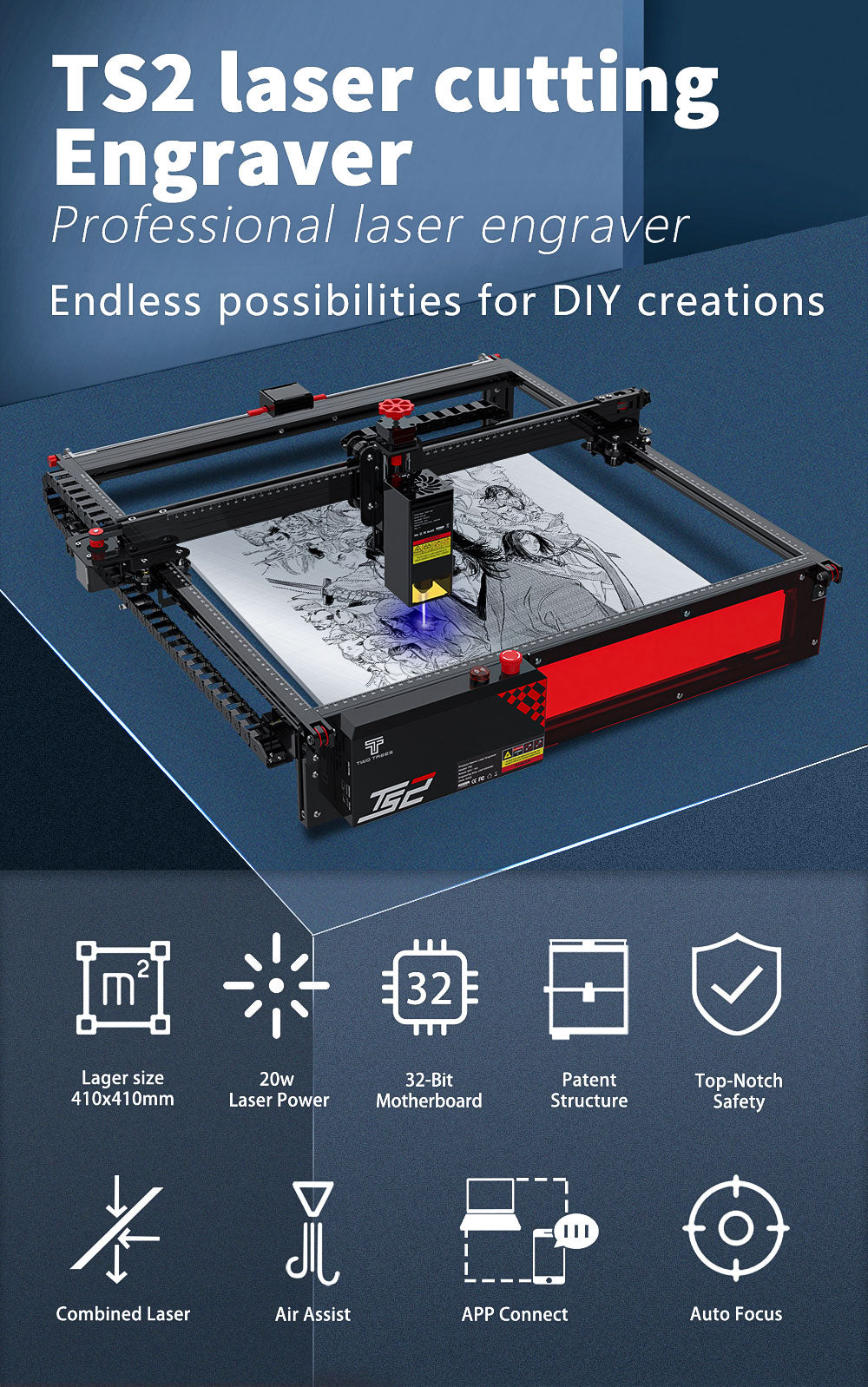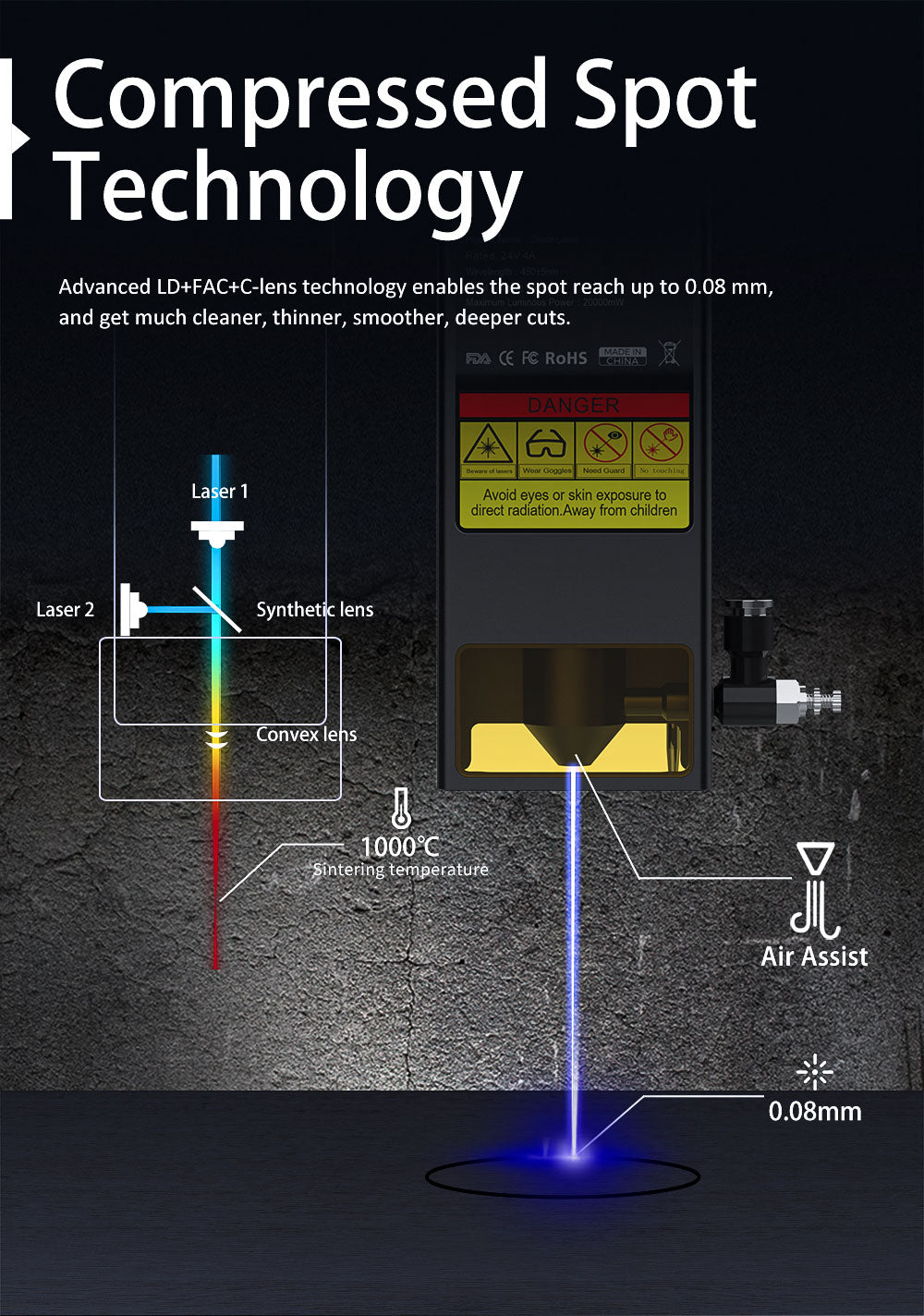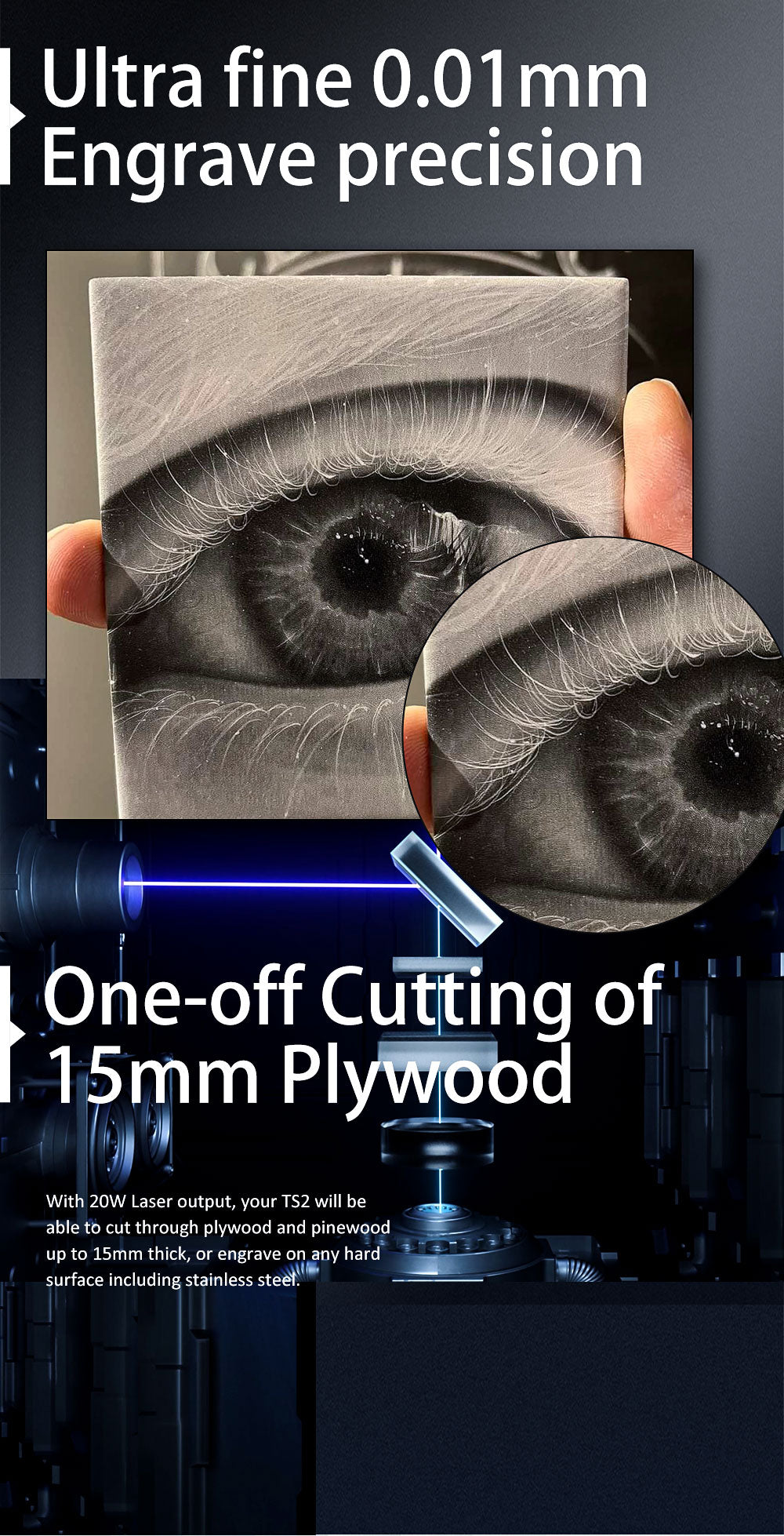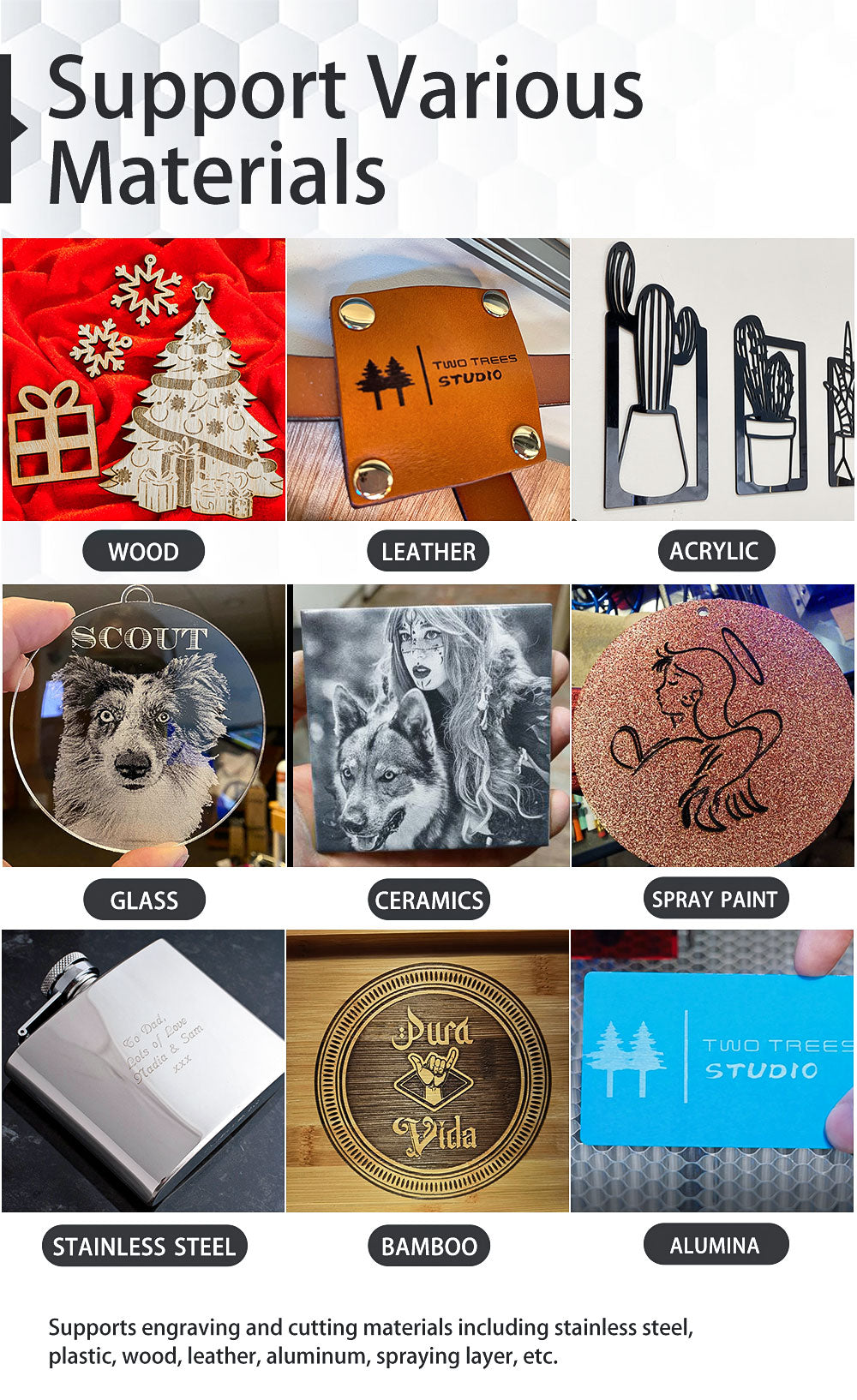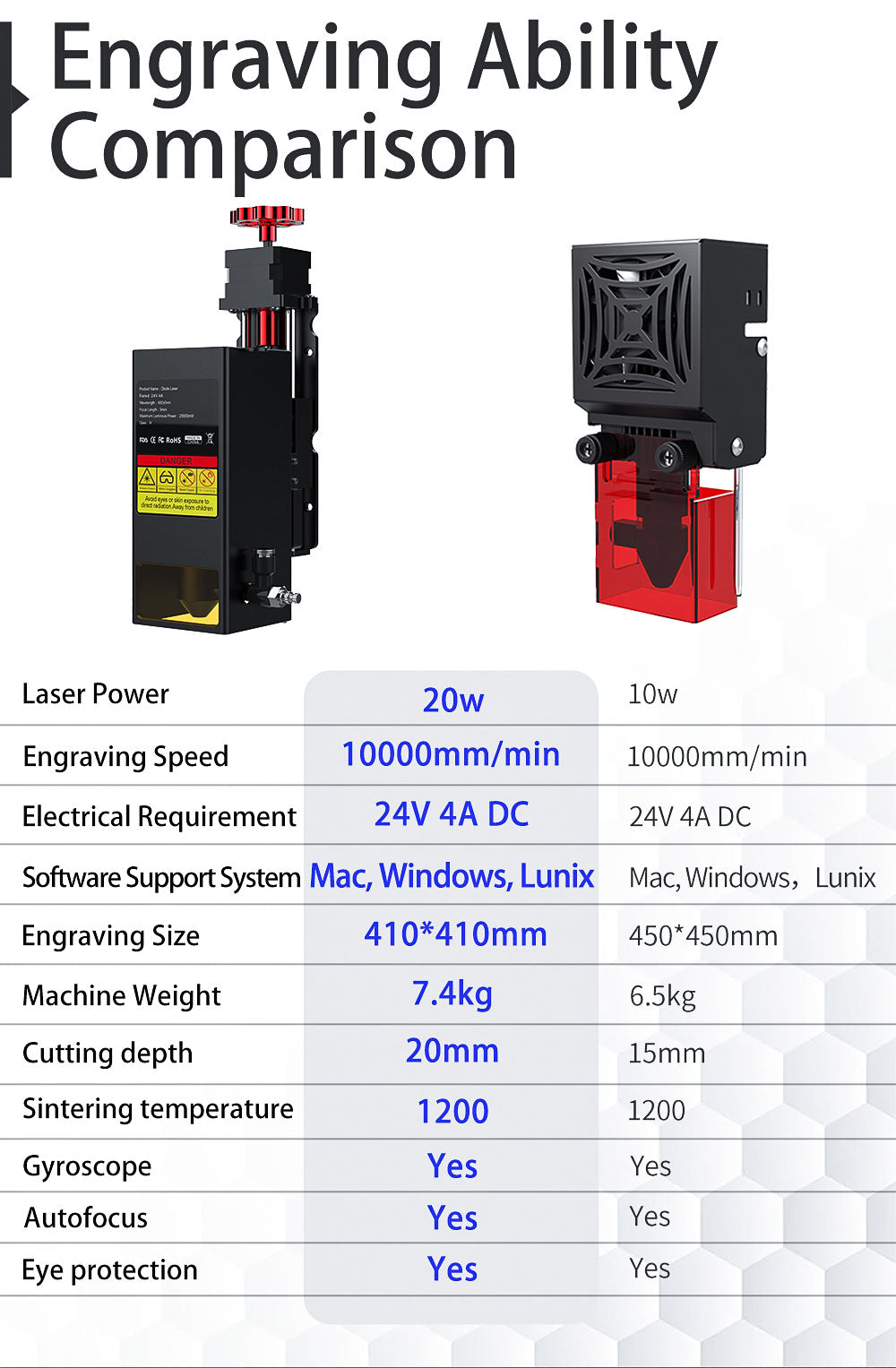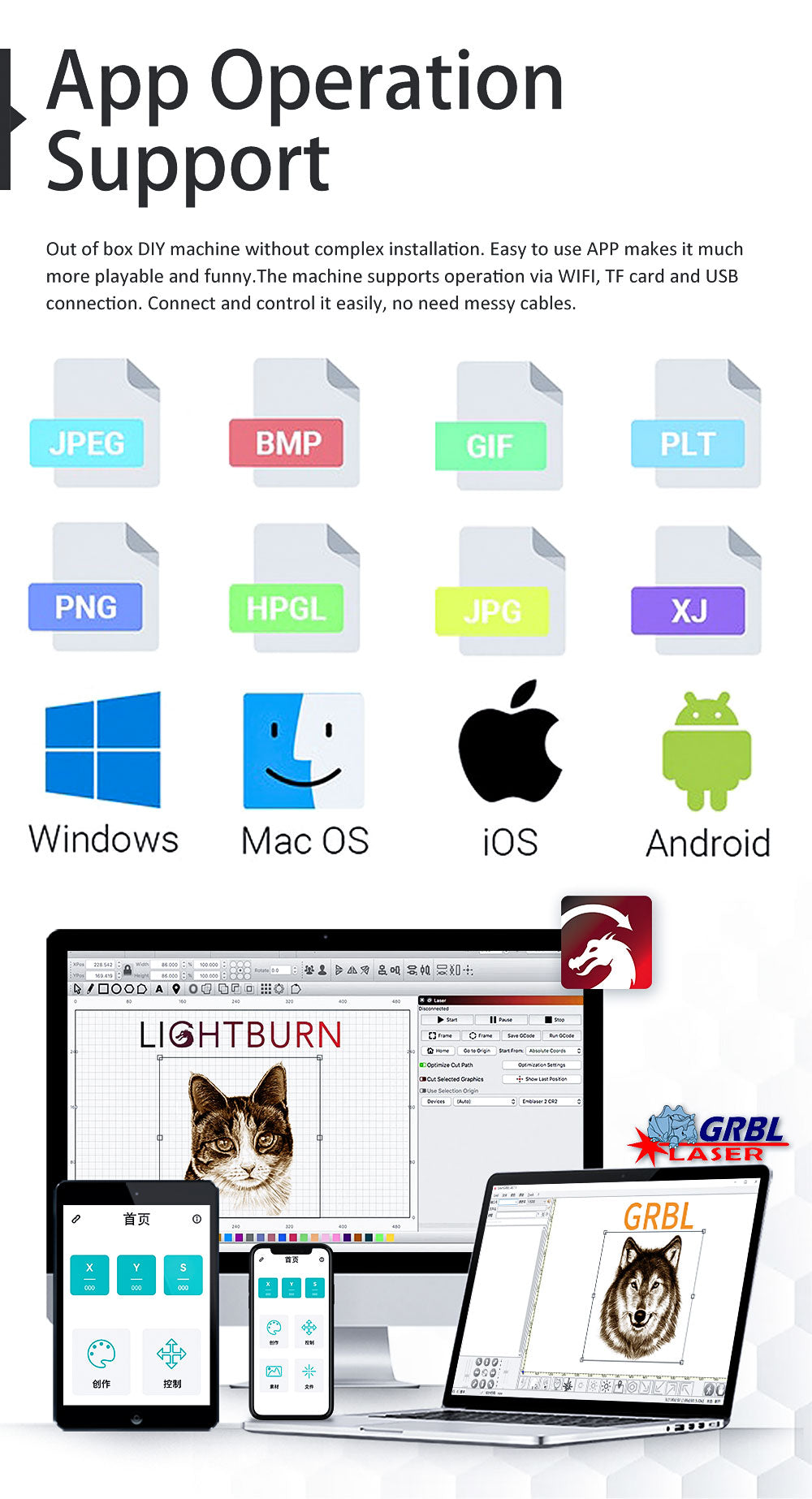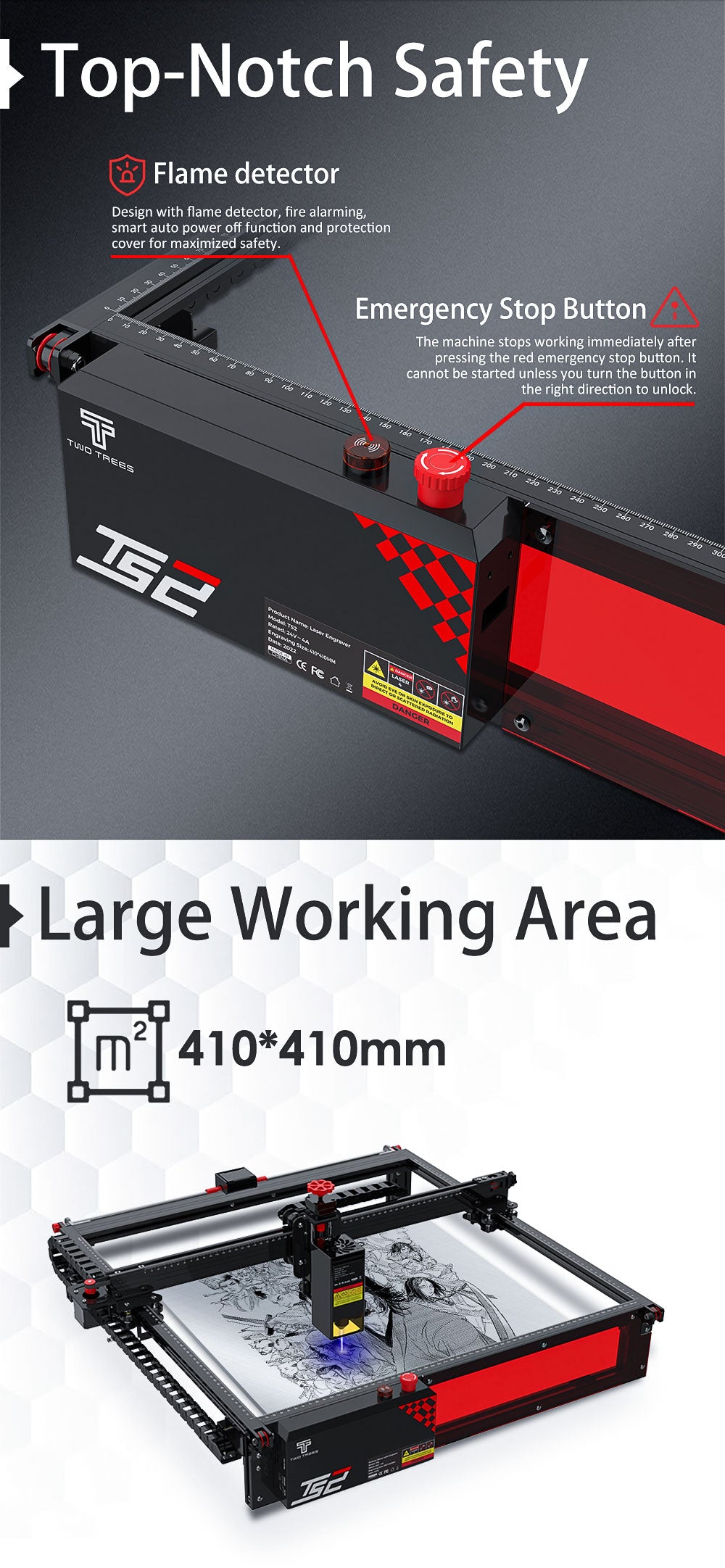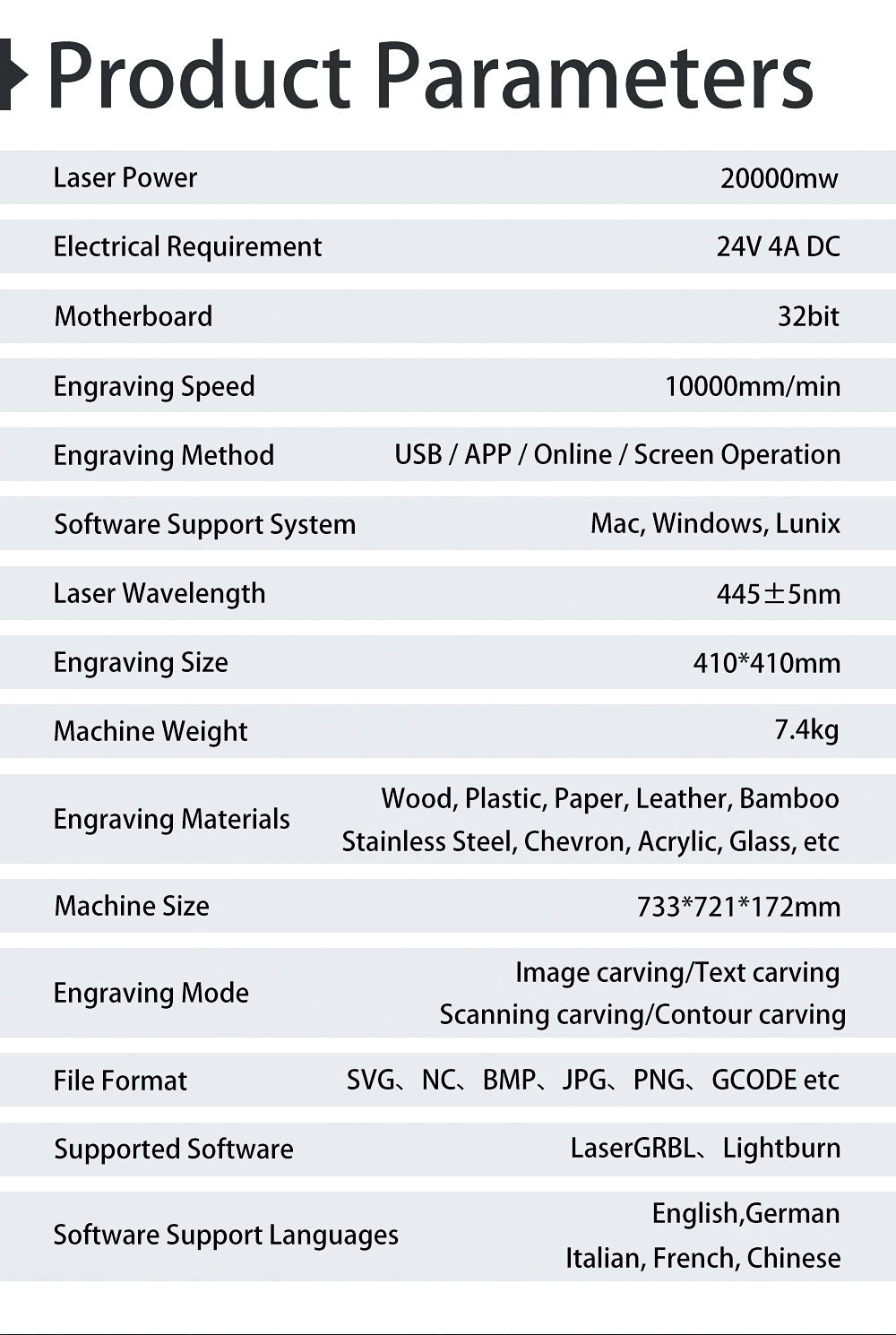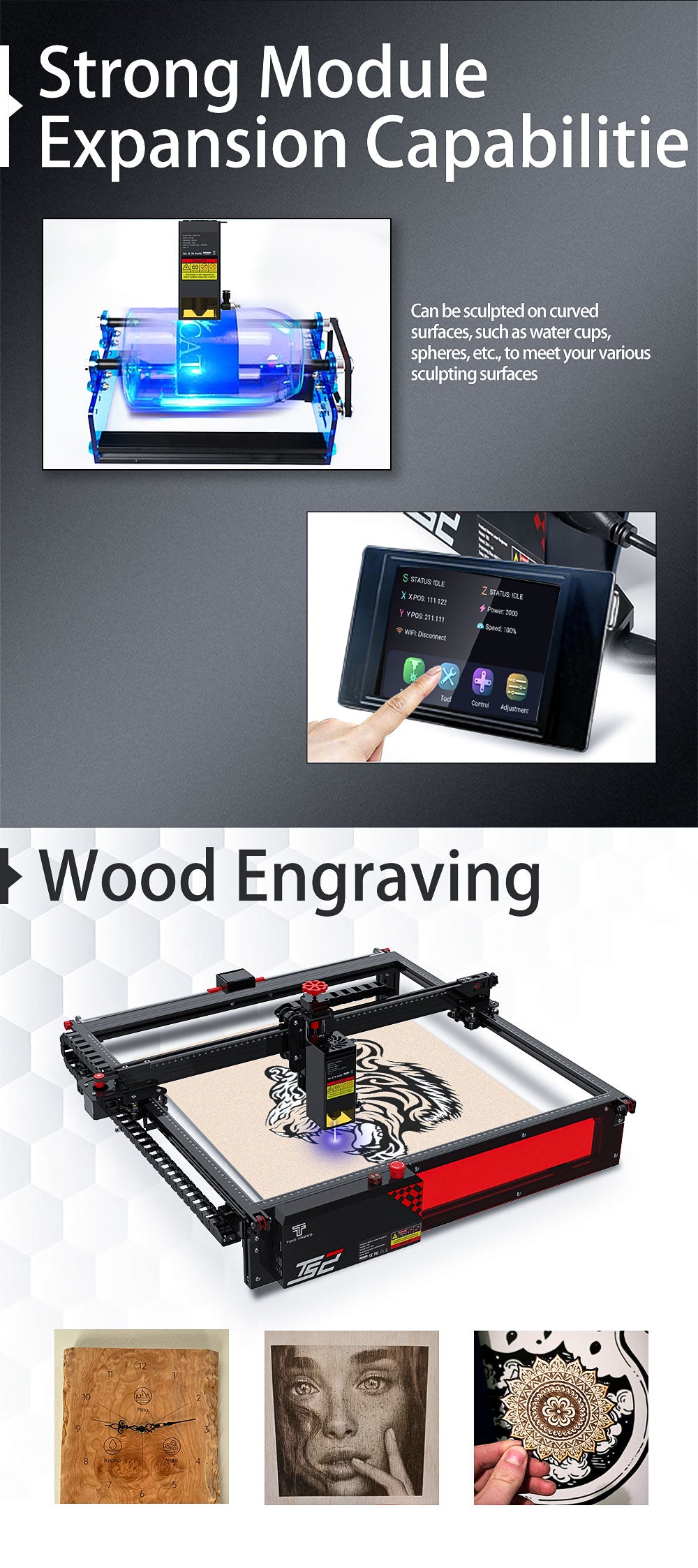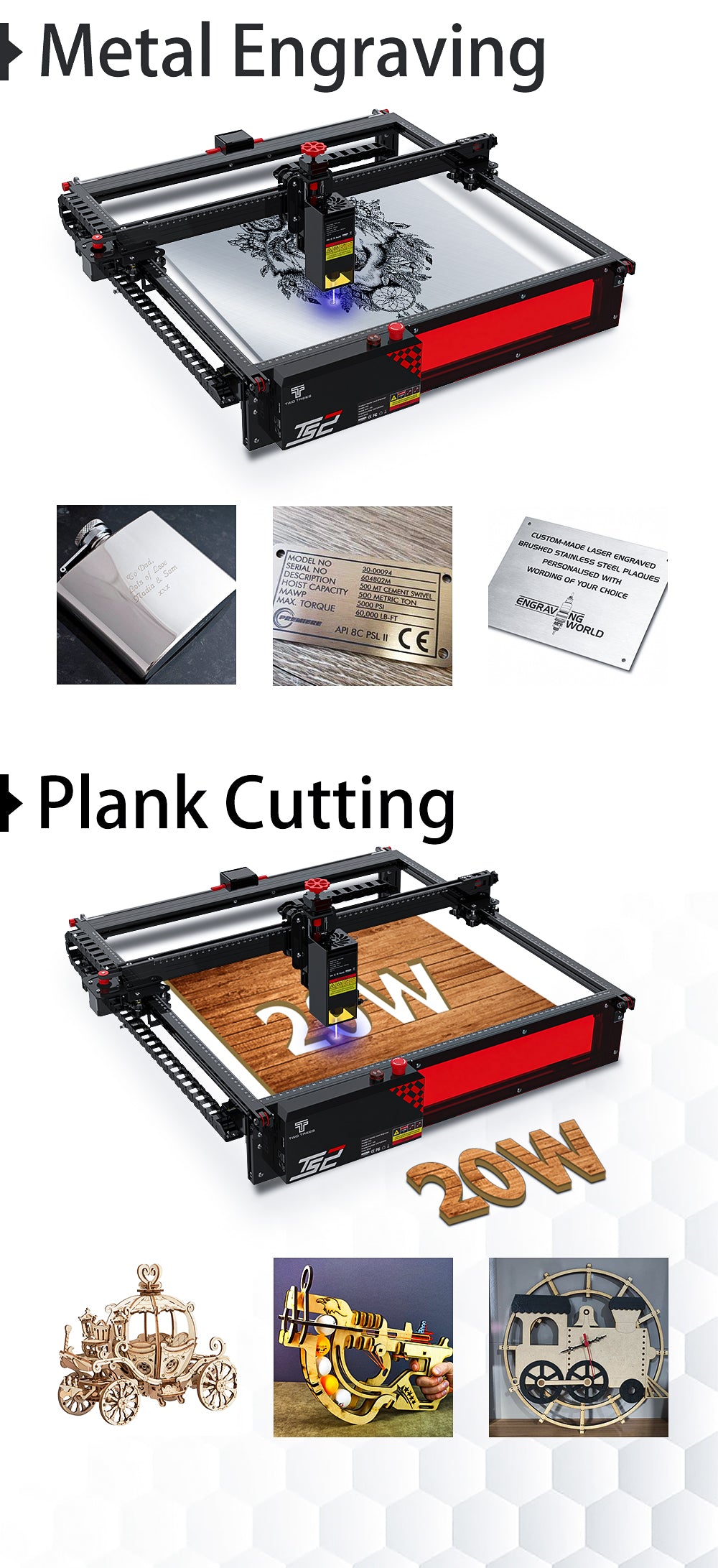 Alles top
Super Gerät top Qualität kann ich nur empfehlen 😀
TS2 20W
Beaucoup de retard à la livraison, mais très bon matériel. Je viens de commander il y a 5 jours en forfait rapide, le module laser 1064 nm, j'espère qu'il ne sera pas aussi en retard, bien que pas encore expédié
【EU US Direct Ship】TwoTrees TS2 20W Laser Engraver
order #3553
Hello, I wanted to thank you. I received the machine on Saturday, April 22, 2023. We haven't installed it yet because we have a small concern: would you have the instructions and editing in French because what we have is in English and German. Have a great day.
It is good but...
Built quality is quite good but I do have problem with cable chain on the X axis. When the laser head is extended more than 3/4 of length the chain bends towards the bed and when going back it bends more and stall the motor. And after 14 days or so I was not able to get the autofocus feature to work with Lightburn so my work is burnt and I am not able to cut more than 4mm of plywood.
On the checkout page, the following situations will appear:
1. Standard International: This product is not in stock in the local warehouse and will be shipped from China.
2. Local Delivery: The product is in stock in the local warehouse and will be shipped directly from the local warehouse.
3. Economy International: Accessories and other products will be shipped from China.
Shipping from local warehouses
Shipping to
Shipping time
United States of America
United States
3-7 business days

Germany

All countries belonging to the European Union
3-7 business days
French
Italy
Spain
Poland
Czech
Russian Federation
Russian
3-7 business days
Ukraine
Ukraine
3-7 business days
Turkey
Turkey
3-7 business days
Brazil
Brazil
3-7 business days
China
Most countries in the world
7-15 business days
Most spare parts,filaments and accessories will be shipped from China
25-30 business days
Processing time:Within 3 business days
Orders for 3D printers and laser engravers from the following listed countries would be shipped from overseas warehouses without shipping costs and taxes (fees might be collected for remote areas).
All EU countries: Spain, France, Germany, Czech Republic, Poland, Italy, etc.
United States of America
Brazil
Turkey
Russia
Ukraine
Please note: in case your ordered machines are out of stock in overseas warehouses, we would ship goods directly from China. You might need to pay taxes and assist the shipping company with customs clearance.  We would contact you via email in such cases before shipping.
Orders for accessories from all counties are shipped from China and customers might need to bear the shipping costs and tax fees. 
Please visit here to download.
More TS2 tutorial videos, please click here.
5 Sections to Assemble TS2 Laser Engraver