TwoTrees CoreXY 3D Printer SP-5
Upgraded Version: full sheet metal structure with double linear guide, makes the printing progress safe and more stable ,and also makes the printing more precision.
Filament sensor: if the filament runs out or breaks, the sensor will give an automatic warning and help you save time and filaments.
Resumption of the printing function: During the printing process it switches off suddenly, printing can be continued after switching on from the last shift. This function can avoid wasting filament.
Color touch screen: Large 3.5 inch touch screen: supports multilingual (Chinese, English, French and Italian) interface operation.
Limited-Time Offers, End in:
$40-off code: W9G5AK1R0K7G
$200-off for orders over $1500 code: 6WZV4DGG2KPF
customers are viewing this product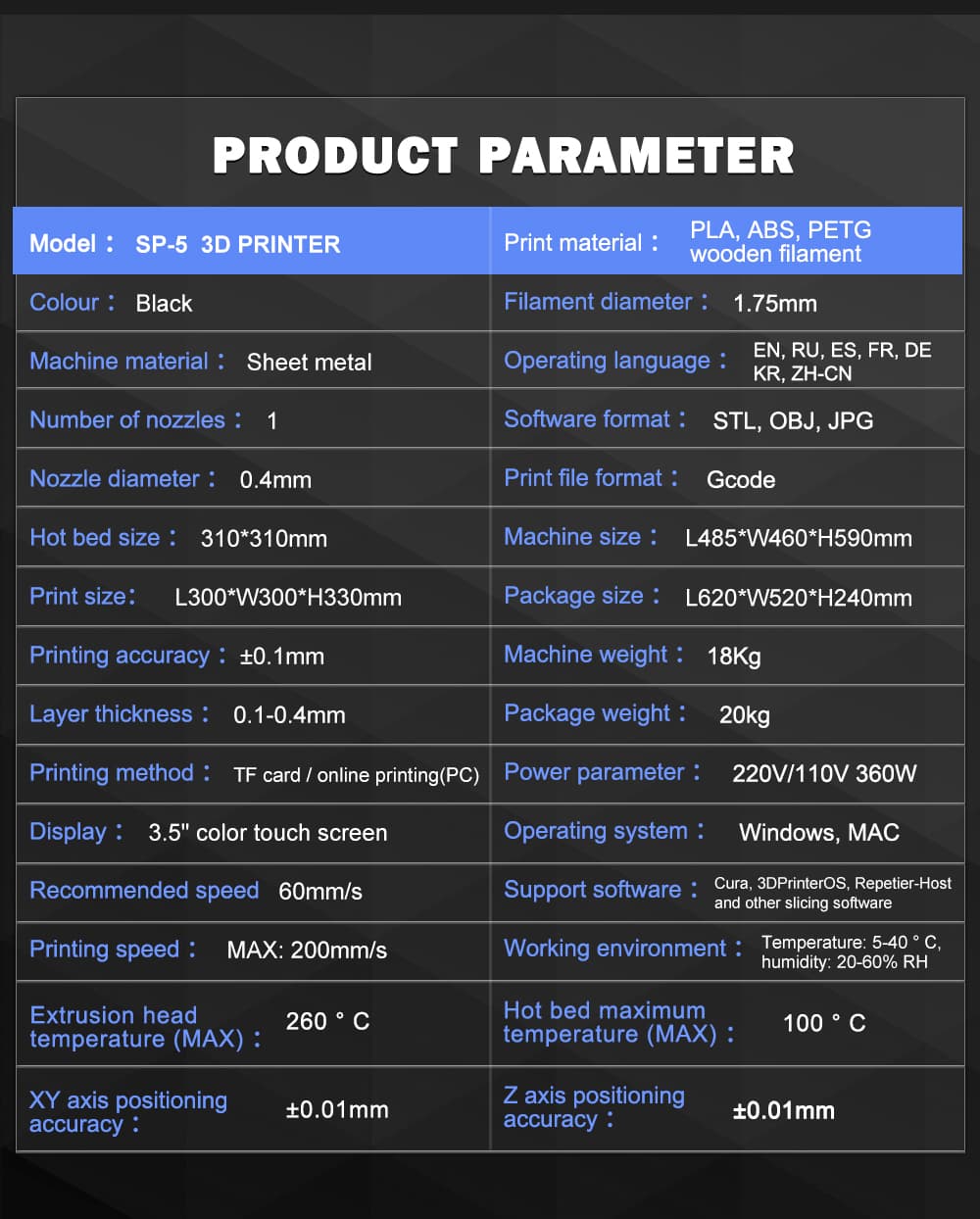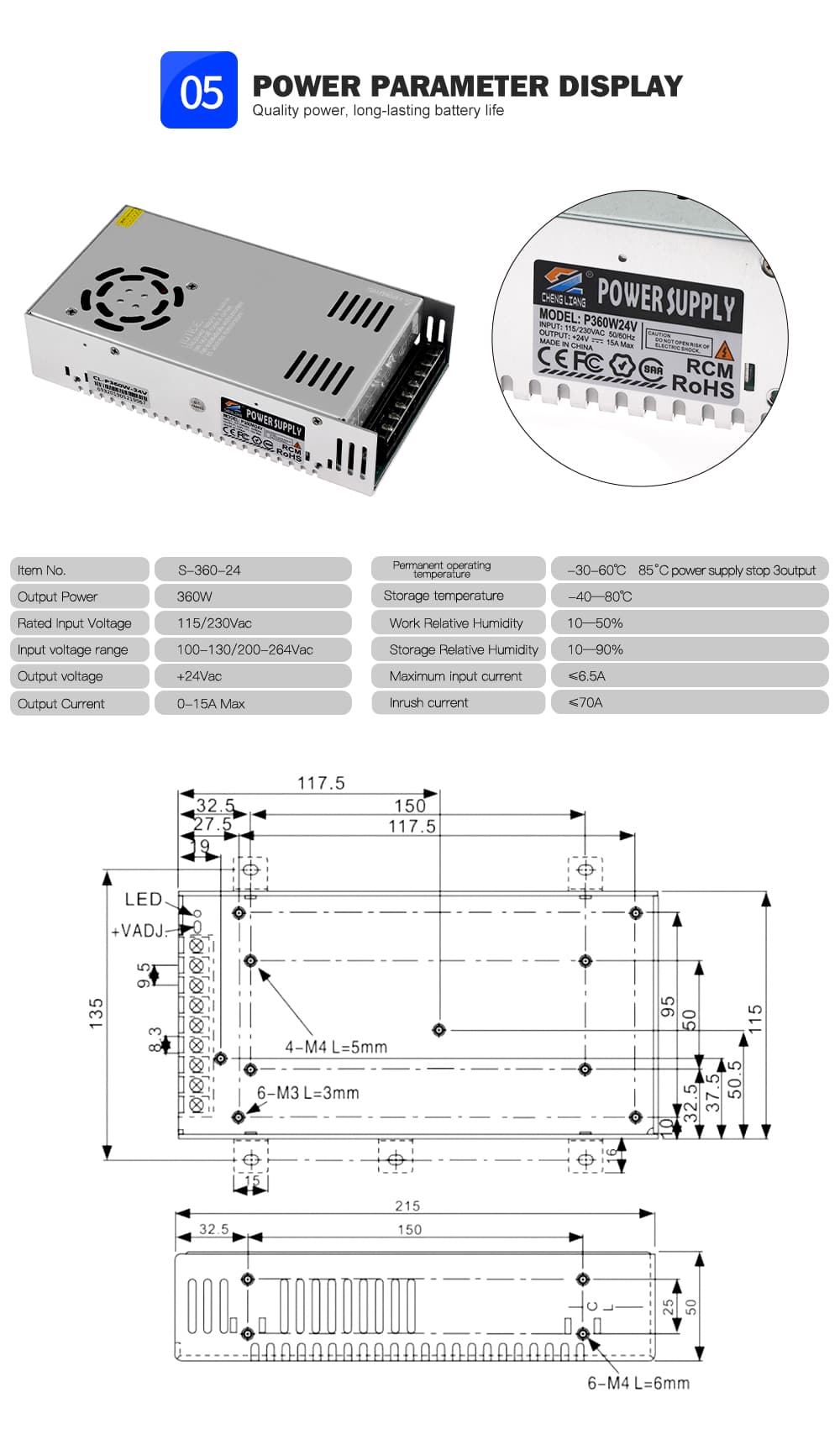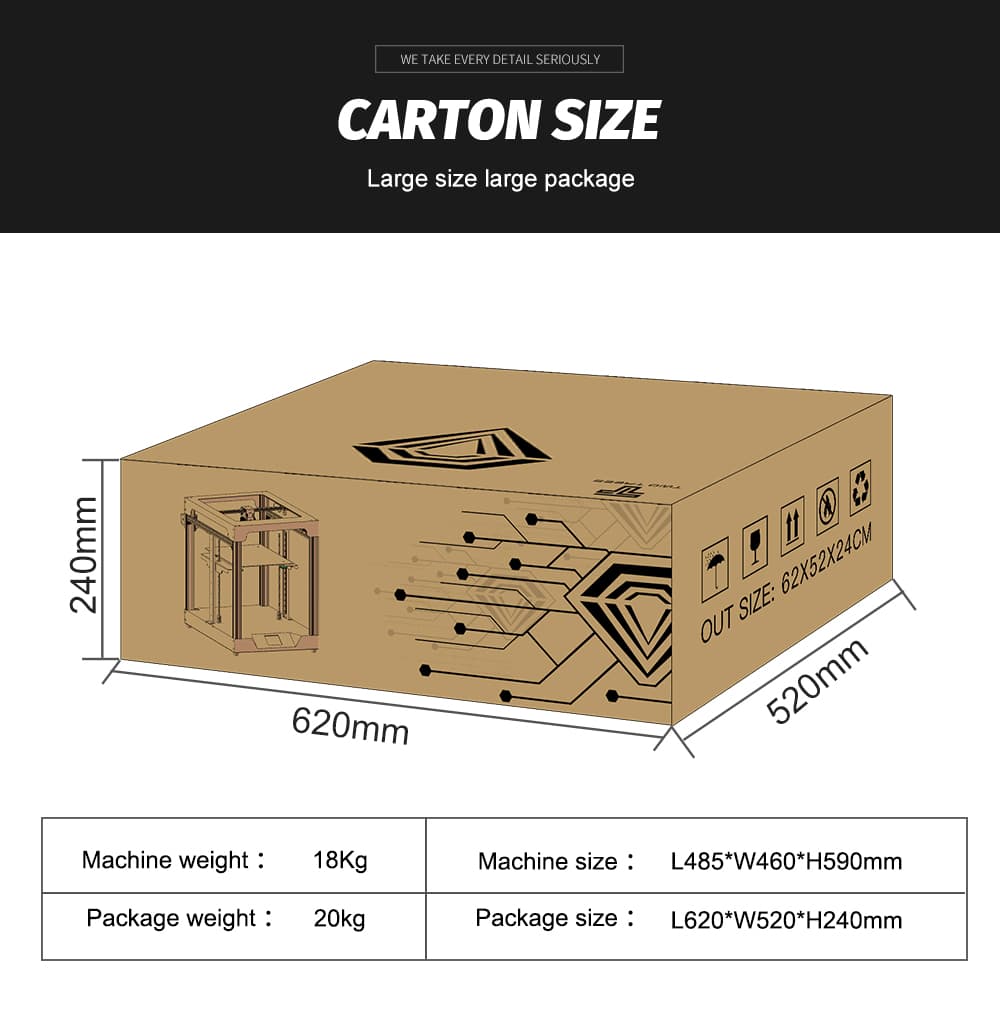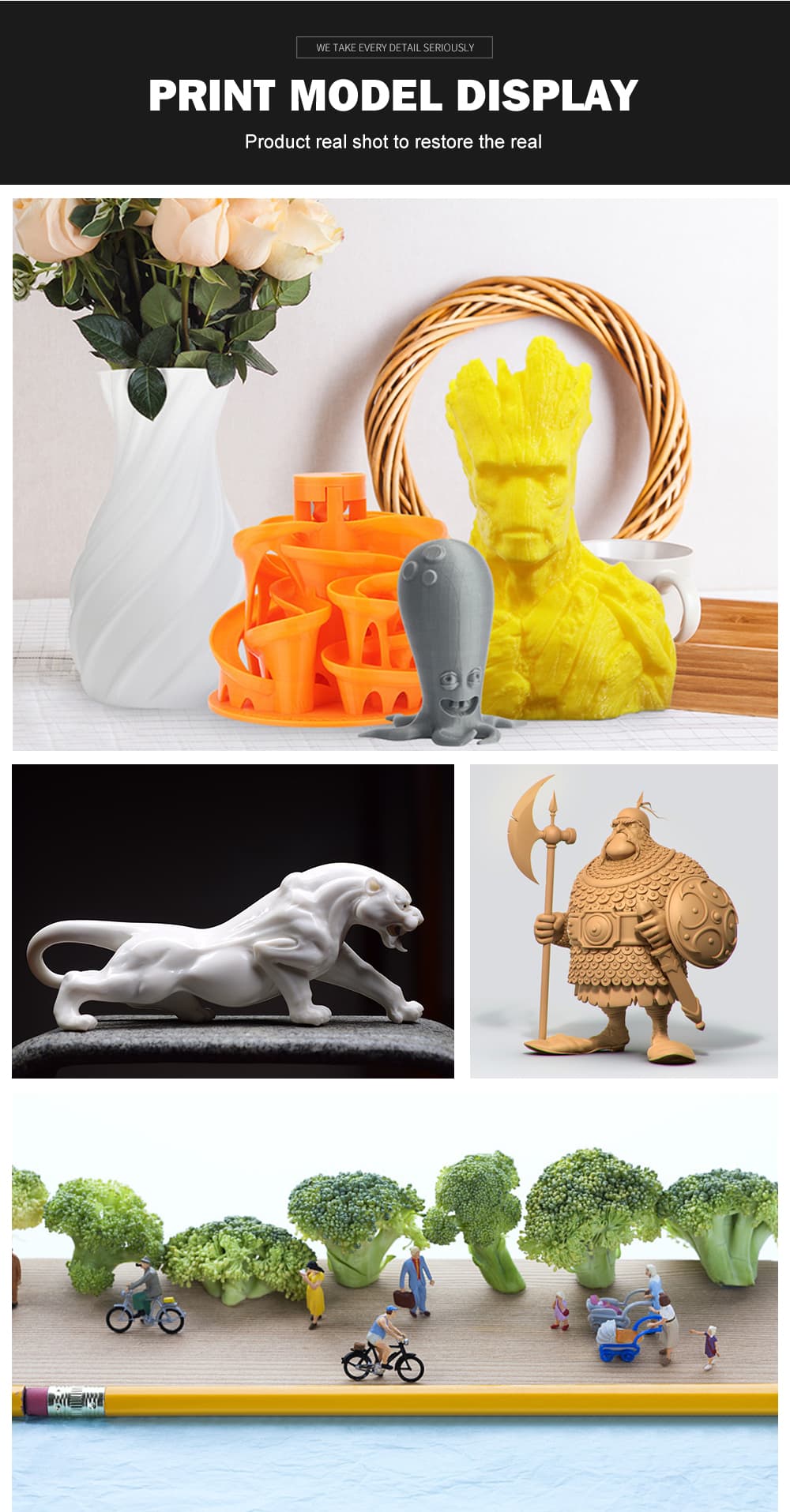 Old Board
Mks Ronin Nano 1.2 in 03/2022
Amazing printer with a few slight tweaks.
This printer prints as good as if not better than my Prusa MK3s. It did however require me to replace the hot end. It's the only complaint I have about the printer. But once you replace it with a $20 MK8 or V6, it prints like a dream.
I Love This Printer.
I Use IdeaMaker As My Slicer And It Works Amazingly. Prusa Slicer Also Works Really Well With This Printer.
On the checkout page, the following situations will appear:
1. Standard International: This product is not in stock in the local warehouse and will be shipped from China.
2. Local Delivery: The product is in stock in the local warehouse and will be shipped directly from the local warehouse.
3. Economy International: Accessories and other products will be shipped from China.
Shipping from local warehouses
Shipping to
Shipping time
United States of America
United States
3-7 business days

Germany

All countries belonging to the European Union
3-7 business days
French
Italy
Spain
Poland
Czech
Russian Federation
Russian
3-7 business days
Ukraine
Ukraine
3-7 business days
Turkey
Turkey
3-7 business days
Brazil
Brazil
3-7 business days
China
Most countries in the world
7-15 business days
Most spare parts,filaments and accessories will be shipped from China
25-30 business days
Processing time:Within 3 business days
Orders for 3D printers and laser engravers from the following listed countries would be shipped from overseas warehouses without shipping costs and taxes (fees might be collected for remote areas).
All EU countries: Spain, France, Germany, Czech Republic, Poland, Italy, etc.
United States of America
Brazil
Turkey
Russia
Ukraine
Please note: in case your ordered machines are out of stock in overseas warehouses, we would ship goods directly from China. You might need to pay taxes and assist the shipping company with customs clearance.  We would contact you via email in such cases before shipping.
Orders for accessories from all counties are shipped from China and customers might need to bear the shipping costs and tax fees. 
Specifications
| Model | SP-5 |
| --- | --- |
| Number Of Nozzles | 1 |
| Nozzle Size | 0.4mm |
| Molding Platform Size | 300*300*330mm |
| Printing Accuracy | ±0.1-0.2mm |
| XY Axis Positioning Accuracy | 0.01mm |
| Z-Axis Positioning Accuracy | 0.0025mm |
| Layer Thickness | 0.1-0.4mm |
| Printing Method | TF card / online printing |
| Display | 3.5" Color Touch Screen |
| Machine Speed | 10~1000mm/s |
| Printing Speed | 20-200mm/s |
| Max Extrusion Head Temperature | 260℃ |
| Max Hot Bed Temperature | 100℃ |
| Support Filament | PLA/ABS/PETG/Wood etc. |
| Filament Diameter | 1.75mm |
| Software Format | STL、OBJ、JPG |
| Print File Format | Gcode |
| Power supply | 220V/110V 360W |
| Operating System | Windows |
| Support Software | Repetier-Host |
| Machine Size | L485*W460*H590mm |
| Machine Weight | 14KG |
| Package Weight | 18KG |